HGTV recently selected three of Staci Donegan's luxury real estate listings in Savannah, Ga. and on Sea Island, Ga. for the HGTV Ultimate House Hunt 2020.
This popular annual competition showcases extraordinary homes for sale in eight categories, including:
Amazing Kitchens
Beachfront Homes
Big City Digs
Countryside Retreats
Curb Appeal
Homes with a History
Outdoor Escapes
Waterside Homes.
Members of the public can view photo galleries of the 89 homes selected as finalists on HGTV.com and cast votes daily for their favorite properties.
Staci's featured HGTV Ultimate House Hunt 2020 listings include:
The Mills B. Lane House, a 1908 Georgian Revival-style home overlooking Forsyth Park in Savannah, Ga., is a finalist in the Homes with a History category. Located at 26 E. Gaston Street, this iconic residence features Ionic columns, grand shuttered windows with splayed lintels, parquet floors, period moldings and 29 handpainted murals. Additional highlights include two formal parlors, a ballroom-size dining room, wine and billiards rooms and a swimming pool with cabana house.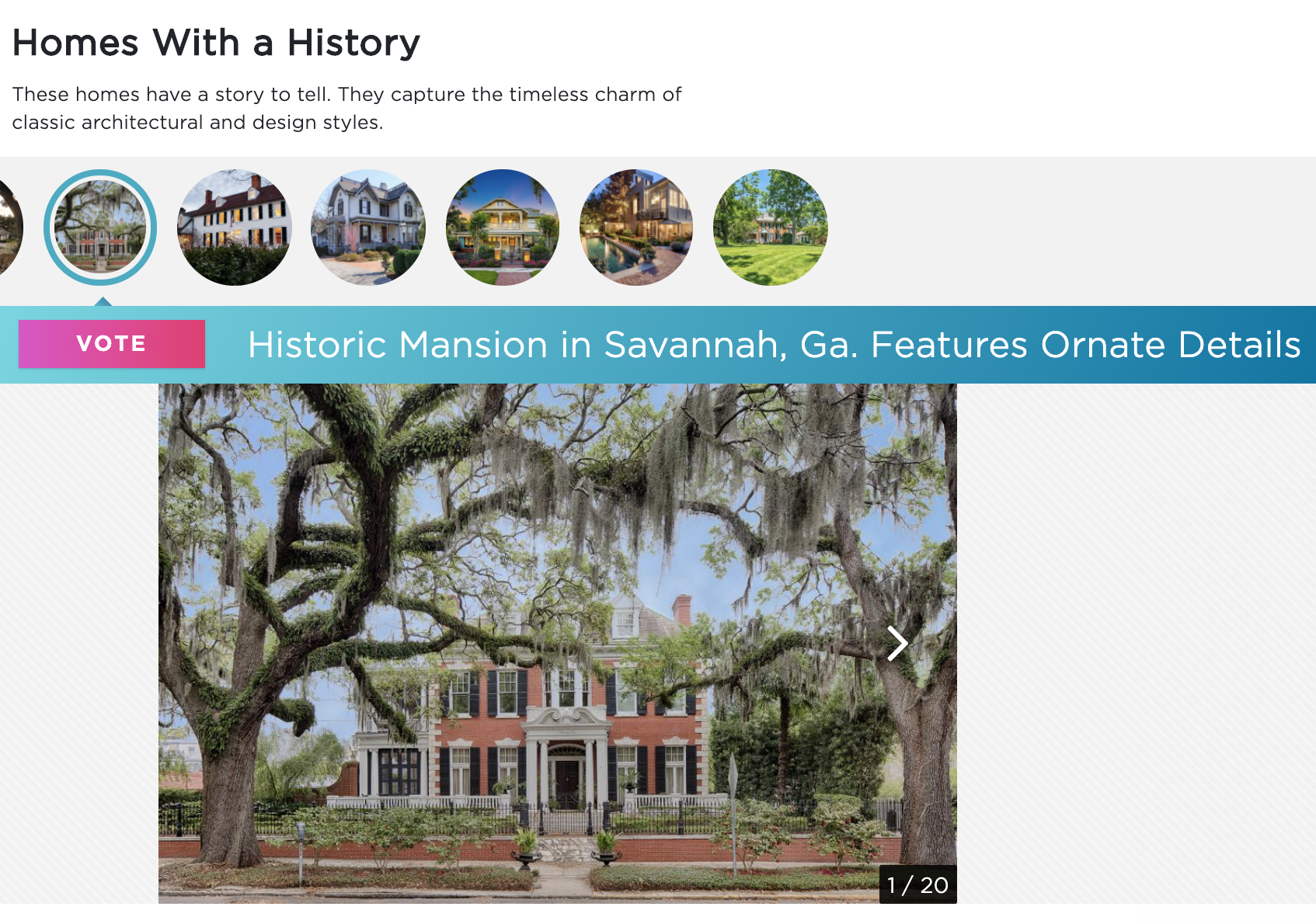 The Israel Dasher House, a four-story home located at 124 W. Gaston Street in Savannah's National Historic Landmark District, is a finalist in the Homes with a History category. Located on a prized double lot, this magnificent 1858 property features a spectacular main residence, garden-level apartment, carriage house, lap pool, fruit orchard and open-air patio.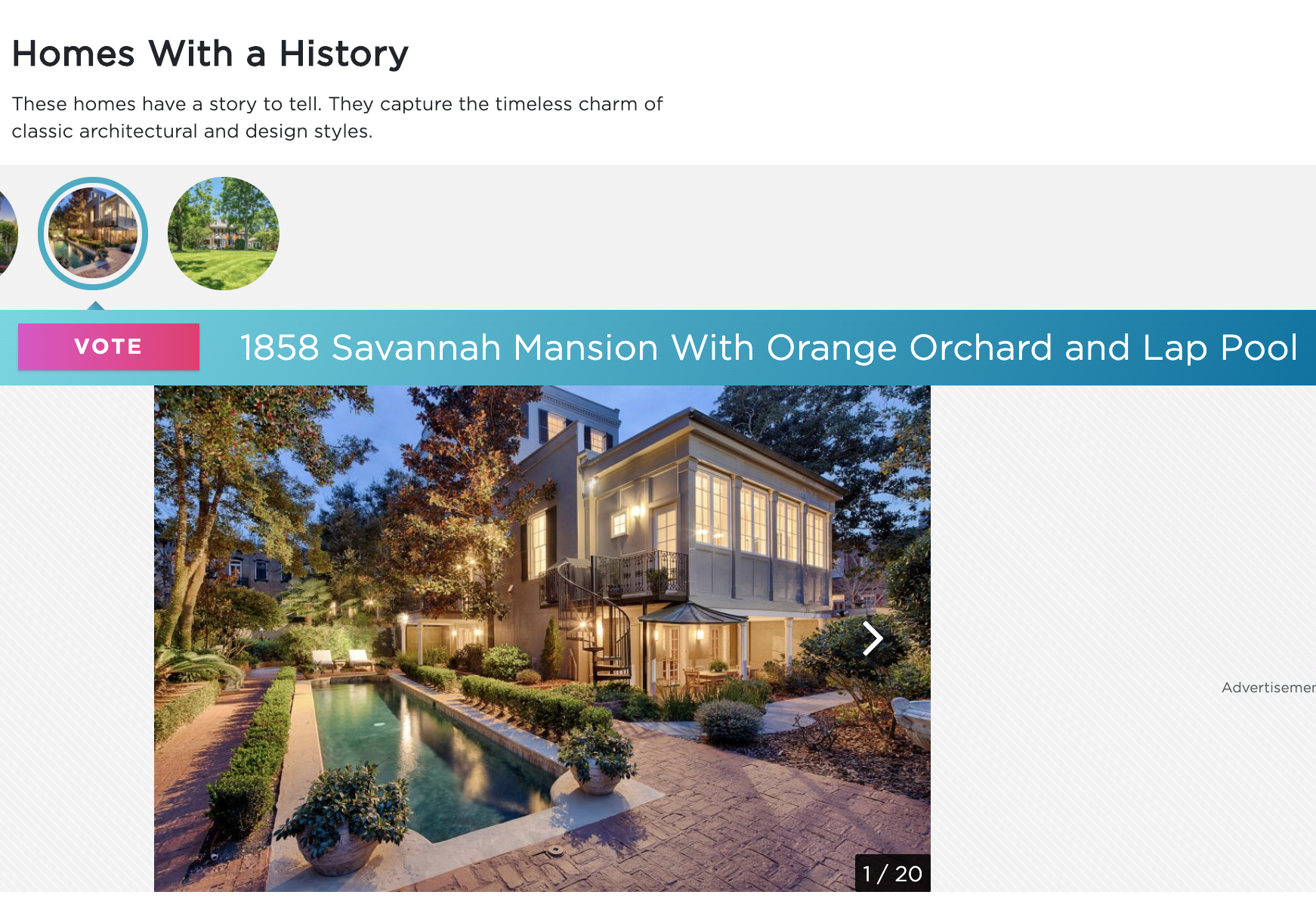 Cottage 441, a magnificent private estate located at 319 W. 55th Street on Sea Island, Ga., is a finalist in the Outdoor Escapes category. Nestled on an oversized waterfront lot, this immaculate residence offers panoramic marsh and river views as well as walled grounds framed by live oak trees, an English-style garden, in-ground pool, fire pit, stone patio and outdoor kitchen. This property is co-listed with Seabolt Real Estate broker Elaine Seabolt.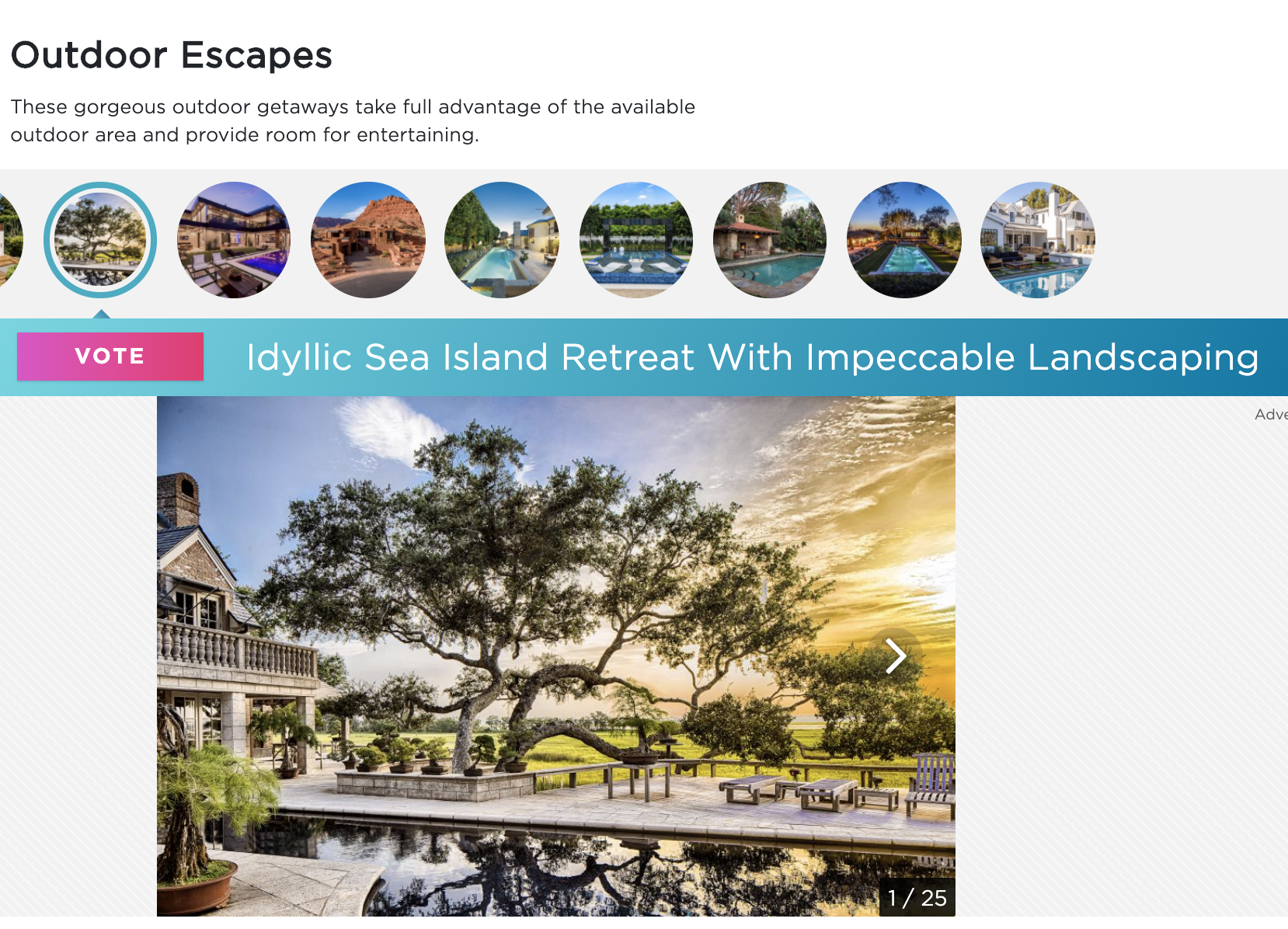 To vote for Staci's listings, please visit HGTV.com/househunt. Voting is open through August 4, 2020.
A winner will be chosen in each category based on the highest number of votes received, and an overall winner will be determined by the finalist receiving the most votes. The winning homes will receive editorial exposure on HGTV.com as well as the prestige of being selected as an HGTV fan favorite.
For the ninth year, all HGTV Ultimate House Hunt finalists are listings represented by members of Leading Real Estate Companies of the World® and Luxury Portfolio International® . The competition generated more than one million votes last year, with members of the public selecting their favorites among the featured listings.